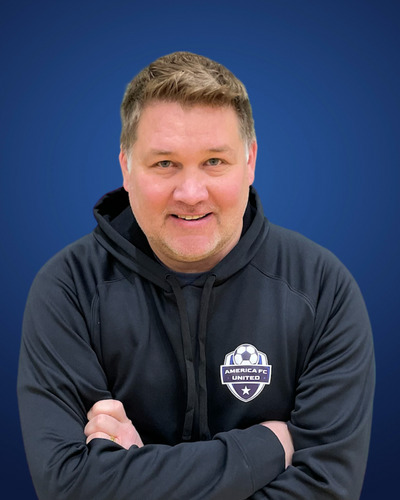 Coach Kent has been with AFC since 2015. Before joining our club he spent ten years with Whitman, MA Youth Soccer and offered private soccer training.
He started playing soccer as a child and when he isn't coaching he still laces up his boots for competitive and recreational teams. Kent says, "I play for the enjoyment and love of this game." His daughter Honour currently plays soccer for AFC and Thayer Academy while serving as a mentor for his U14 Team, helping them out on occasion. He holds an NSCAA advanced regional diploma, NSCAA technical development for the advanced player diploma, and a USSF E license, and is working toward the National as his next diploma.
I focus on individual player and team development as a priority through commitment, hard work and perseverance.
Everything gets easier when you stop expecting it to be easy.