Our mission is to provide our youth a place to learn and to play the sport of soccer. We are dedicated to developing our players' knowledge and skill to their greatest potential by utilizing an age-appropriate, development-first, training and gameplay methodology. America FC Bolts strives to achieve the highest quality club soccer experience for our players, at the most affordable club soccer cost to our families.
Proud member of the New England Club Soccer League.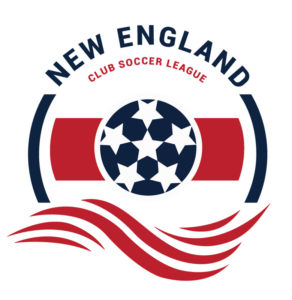 America FC Bolts believes in developing players to their best soccer potential. We are not a "win-now" club but instead focus on teaching our players how to play the game of soccer properly. Our teams compete in the New England Premiership (NEP) and our players receive plenty of gameplay but, our focus is always on the future.
Starting in our Academy Level (U7s - U8s) we focus first on fun, on training, and on development. League play begins at the U9 age level and training continues for the next few seasons (U9, U10, U11, U12) where proper skills development is critical. Of course, our players want to win games, and they will, but for now, it's about building touch on the ball, so they can hold on to the ball.
Everything changes at the U13 and U14 levels as the players go to the full-size field and the match requires 11v11. With the larger field, there is more space to move, more space to pass, and many new opportunities to learn this game.
Once our teams get to U15 (U15, U16, U17, U18, U19) many of our players have become interested in playing for their high school and many are focused on also playing in college. As training continues our outlook starts to shift not only in league play but also regarding tournament participation. This is where we compete against many of the "big clubs" and where college scouts may be watching from the sidelines. It's an exciting time and many of our teams, once they are at this level, have developed an expectation of becoming "elite" in their own right.
One club, one team, one goal