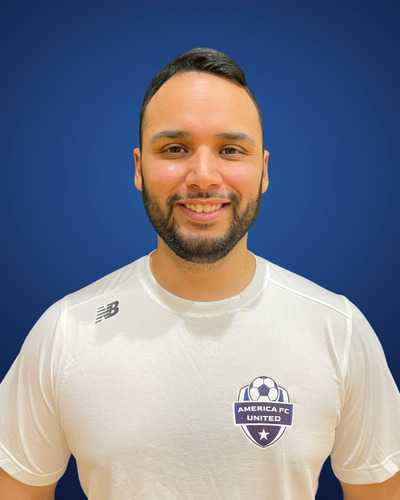 Soccer has been a lifelong passion for Coach Freddy. He started playing soccer at the age of 4 and grew up playing club soccer locally for Stoughton Warriors and later for South Shore Untied Blazers, while also playing four years of varsity soccer for his high school team. Following high school, Coach Freddy played four years of collegiate soccer at Eastern Nazarene College. After graduating college, he continued playing soccer at a high level competiong top amateur/semi-professional leagues.
Coach Freddy is the current Head Men's Soccer Coach at Eastern Nazarene College where is he engaged with all aspects of the men's soccer program that has been to three straight NECC Conference Championship games, winning the final in 2019 and going on to compete at the NCAA National Tournament. He has coached at AFC since 2015, serving serveral teams of all age groups from U8-U18. Coach Freddy is currently the Head Coach for the AFC U15 Girls . He also has been previosuly involved with the District Select level of Mass youth Soccer for U18 Girls, as a trainer for Carisamab Soccer Academy, and leading camps for local high school teams in the area . Coach Freddy currently holds the USSF E License and is pursuing a USSF D License.
I strive to create a player centered environemnt where I can help young players develop and achieve their highest potential, both on and off the field. I believe in creating a challenging and demanding training environment that will push players out of their comfort zone so that they can grow as indivudal players and as a team. Each player is unique so I aim to meet them where they are and understand their needs in orderto help them develop as athletes and as people. Coaching is an opportunity for me to share the game I love with others. Soccer has given me so many opportunities and taught me so much about life. I hope through working with our players, they will learn to love the game and in the process, learn other valuable skills that can help them later in life.
"The best preparation for tomorrow is to do today's work superbly well"